⌚ January 24, 2014
A Quasi-Helpful Guide to Chicago
Hello Family, I am very excited to have you come visit the incredible city of Chicago! Culture here is pretty different from the best-coast, so I wanted to give you a little primer on what to expect when you're here. I hope this helps you plan your visit!
IN CHICAGO, THE WEATHER IS SLIGHTLY AGGRESSIVE 
A typical Monday morning on Lake Shore Drive
Beautiful Lake Michigan! Just like the Pacific Ocean, but with more Ice-Trees 
Firefighters wonder, "how is a fire happening?" at this Chicago warehouse

DRESS FOR SUCCESS (MEANING PUT ON EVERYTHING YOU OWN, PROBABLY?)
I recently had a great conversation with my grandmother. She said, "oh Raulie it's been terribly cold in Fullerton! You wouldn't believe it. It was THREE degrees last night!" I laughed and said, "Grandma, I love you, but you're being an insane person. The current temperature is 78 degrees where you are. Here, it's -8 with 25 mile per hour winds and we're getting lake effect snow. If you were to stand outside unprotected, you would develop frostbite in under 30 minutes."
I say this to stress the importance of understanding that you are not ready for the weather here, no matter what grandma says. It should be much warmer in February than it is now, but please, for your own happiness and safety, don't think, "oh it got CHILLY last night and I was wearing flip-flops and jean shorts… so I should be good!" You won't be good.
Here is a helpful guide to dressing for winter weather.
The guy needs a hat and gloves, but the girl is dressed like a champ!
CHICAGO IS A REALLY JUST A SERIES OF NEIGHBORHOODS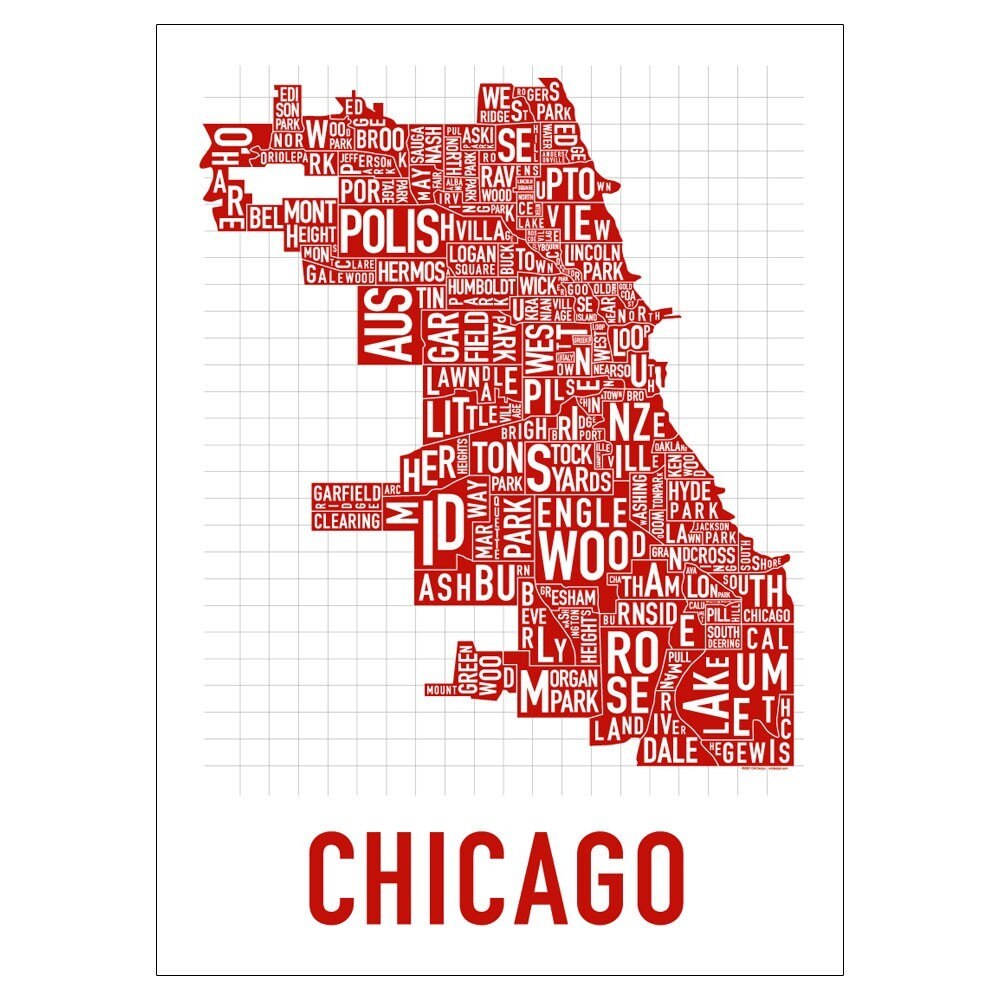 The city of Chicago is divided into 77 unofficial neighborhoods. Each of these neighborhoods has its own unique culture, pace, demographics, and strengths. While you're here, we will be visiting several of these neighborhoods. Here are a few you'll definitely experience.
LOGAN SQUARE
Logan Square is the neighborhood I 'm moving to in a few days. Longman and Eagle, the restaurant I used to work at, is in this neighborhood, as are many of my friends. Logan Square is undergoing some tumultuous gentrification, which is something people talk about in different ways. I personally love this neighborhood's mix of working class no-nonsense attitude and artist-class all-nonsense attitude. Neighborhood attractions include Yusho, Analogue, Parts and Labor, Lula Cafe, the Logan Theatre, and Animal Kingdom.
UKRAINIAN VILLAGE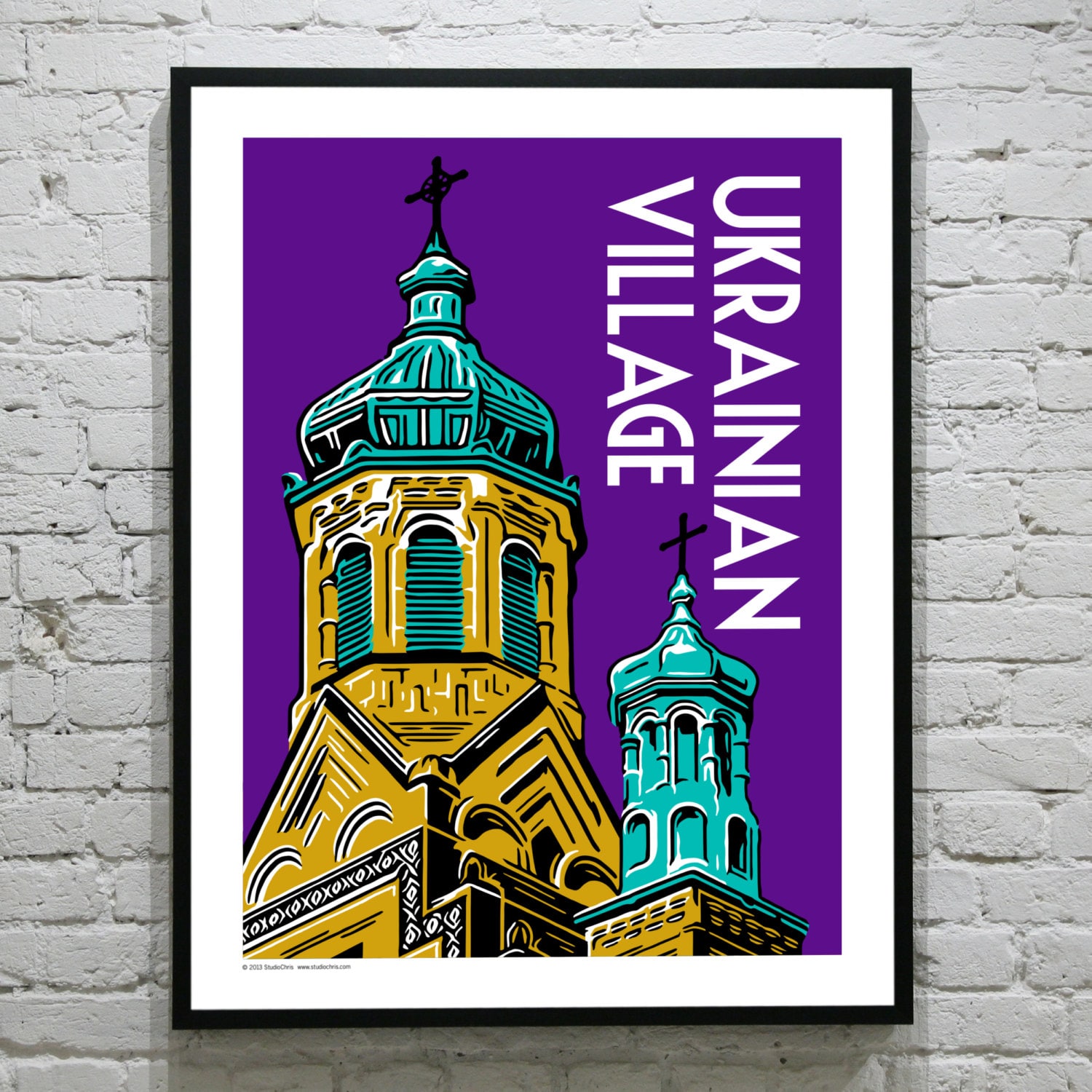 I lived in Ukrainian Village for 3 years. It's lovely and small and has a boatload of Eastern Europeans who really, really don't like people who aren't Eastern European! There is beautiful architecture everywhere, including very old Chicago homes (pre-Chicago fire) and insanely large churches. Local attractions include Bite Cafe, the Empty Bottle, the Rainbo Club, and Hoosier Mama Pie Company.
PILSEN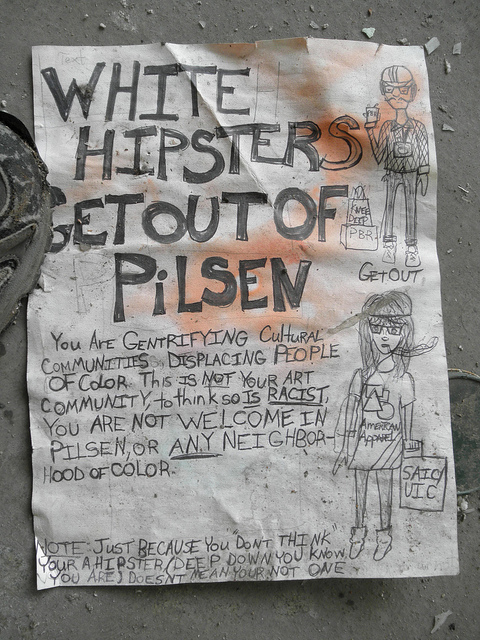 Pilsen is hands down the most beautiful neighborhood in Chicago. For decades Pilsen has been a bastion of Mexican-American culture, and the result is a neighborhood that is unbelievably colorful, vibrant, and dynamic. However, Pilsen is a microcosm for a large scale Chicago problem: hyper-segregation. The city of Chicago has been institutionally planned in such a way as to keep white and non-white neighborhoods separate. In Pilsen, the predominantly (and politically) Chicano culture is at odds with a seeping gentrification of middle-class Caucasians who have been driven out of neighborhoods like Wicker Park and Ukrainian Village because of sky-rocketing rent prices.
Just look at this place:
THE INEVITABILITY OF DOWNTOWN CHICAGO
We'll also go downtown, because that's where the big buildings are. But we don't need to spend too much time here. It's not that exciting.
WE HAVE VERY INTROSPECTIVE RAPPERS
If you like music, it's probably from Chicago. Well, okay. That's not totally true. But really, it probably is. 
Anyway, artists here tend towards self-reflection, for whatever reason. I suspect the weather probably has a lot to do with it.
 THERE ARE LOTS OF THINGS TO DO IN CHICAGO
Oy, this is getting long! Here are some great articles that feature different places we can try:
20 Great Bars That Ellyn Can Still Get a Diet Coke At 
A Few Good Venues And Also A Few Terrible Ones 
Do You Like Public Radio? This American Life? Wait Wait Don't Tell Me? We Do!
An Ethnography of Hipsterdom, Courtesy of the Reader 
SOMETHING I'VE NOTICED
On a national level, Chicago is painted as an underdog that is consistently being outdone by NYC and LA. But in the context of the Midwest, it is the opposite. Here, Chicago is a monolith that sucks the actual talent AWAY from other locales. Two examples: We took the Onion from Madison, and then New York took the Onion from us. Students from Minneapolis created Pitchfork, and then moved to Chicago, where we got credit for it. Now Pitchfork is mostly operated out of Brooklyn. Ultimately, most of the actual creativity in the United States gestates in the "flyover states" and then is credited to a big city. This is why, when anyone bad mouths places like Missouri, Minnesota, or Iowa, you should always correct them. It is these states that make our cities so interesting.
MALORT IS GREAT OR AWFUL
Malort is a spirit that is only sold in Chicago. This is from its Wikipedia page:
Most first-time drinkers of Jeppson Malort reject our liquor. Its strong, sharp taste is not for everyone. Our liquor is rugged and unrelenting (even brutal) to the palate. During almost 60 years of American distribution, we found only 1 out of 49 men will drink Jeppson Malort. During the lifetime of our founder, Carl Jeppson was apt to say, 'My Malort is produced for that unique group of drinkers who disdain light flavor or neutral spirits.'
It is not possible to forget our two-fisted liquor. The taste just lingers and lasts – seemingly forever. The first shot is hard to swallow! PERSEVERE. Make it past two 'shock-glasses' and with the third you could be ours…forever"

It tastes like sour fire? Does that make sense? You'll find out.